50 High Points
15 Feb, 2003 - 23 Sep, 2012
Counter: 34/50 (visited high points are bold)
Alabama - Cheaha Mountain (2,405') - 1 Jan, 2004 - #15
Alaska - Mount McKinley (Denali) (20,320')
Arizona - Humphreys Peak (12,633') - 8 Oct, 2006 - #29
Arkansas - Magazine Mountain (Signal Hill) (2,753') - 2 Jan, 2004 - #18
California - Mt. Whitney (14,494') - 17 Jul, 2005 - #26
Colorado - Mt. Elbert (14,433') - 13 Aug, 2006 - #28
Connecticut - Mount Frissell (2,380')
Delaware - Ebright Azimuth (448') - 13 May, 2004 - #20
Florida - Lakewood Park (Britton Hill) (345') - 1 Jan, 2004 - #16
Georgia - Brasstown Bald (4,784') - 2 Nov, 2003 - #9
Hawaii - Mauna Kea (13,796')
Idaho - Borah Peak (12,662') - 4 Sep, 2004 - #23
Illinois - Charles Mound (1,235') - 29 Jun, 2003 - #6
Indiana - Hoosier High Point (1,257') - 15 Feb, 2003 - #1
Iowa - Hawkeye Point (1,670') - 6 Jun, 2009 - #32
Kansas - Mount Sunflower (4,039') - 4 Jun, 2004 - #21
Kentucky - Black Mountain (4,139') - 21 Mar, 2004 - #19
Louisiana - Driskill Mountain (535') - 2 Jan, 2004 - #17
Maine - Mount Katahdin (5,267')
Maryland - Backbone Mountain (3,360') - 29 Nov, 2003 - #11
Massachusetts - Mount Greylock (3,487')
Michigan - Mount Avron (1,979')
Minnesota - Eagle Mountain (2,301') - 3 May, 2008 - #30
Mississippi - Woodall Mountain (806') - 31 Dec, 2003 - #14
Missouri - Taum Sauk Mountain (1,772') - 21 Sep, 2003 - #8
Montana - Granite Peak (12,799')
Nebraska - Panorama Point (5,424') - 17 Aug, 2008 - #31
Nevada - Boundary Peak (13,140') - 4 Jul, 2004 - #22
New Hampshire - Mount Washington (6,288') - 10 Jul, 2005 - #25
New Jersey - High Point (1,803') - 23 Sep, 2012 - #34
New Mexico - Wheeler Peak (13,161')
New York - Mount Marcy (5,344')
North Carolina - Mt. Mitchell (6,684') - 17 May, 2003 - #3
North Dakota - White Butte (3,506')
Ohio - Campbell Hill (1,549') - 3 Jul, 2003 - #7
Oklahoma - Black Mesa (4,973')
Oregon - Mount Hood (11,239')
Pennsylvania - Mt. Davis (3,213') - 29 Nov, 2003 - #10
Rhode Island - Jerimoth Hill (812')
South Carolina - Sassafras Mountain (3,560') - 17 May, 2003 - #2
South Dakota - Harney Peak (7,242')
Tennessee - Clingman's Dome (6,643') - 17 May, 2003 - #4
Texas - Guadalupe Peak (8,749') - 10 Mar, 2006 - #27
Utah - Kings Peak (13,528') - 12 Aug, 2012 - #33
Vermont - Mount Mansfield (4,393') - 10 Jul, 2005 - #24
Virginia - Mt. Rogers (5,729') - 30 Nov, 2003 - #13
Washington - Mount Rainier (14,410')
Washington, D.C - Fort Reno (409') - 28 Feb, 2009 - #31
West Virginia - Spruce Knob (4,863') - 29 Nov, 2003 - #12
Wisconsin - Timm's Hill (1,951') - 28 Jun, 2003 - #5
Wyoming - Gannett Peak (13,804')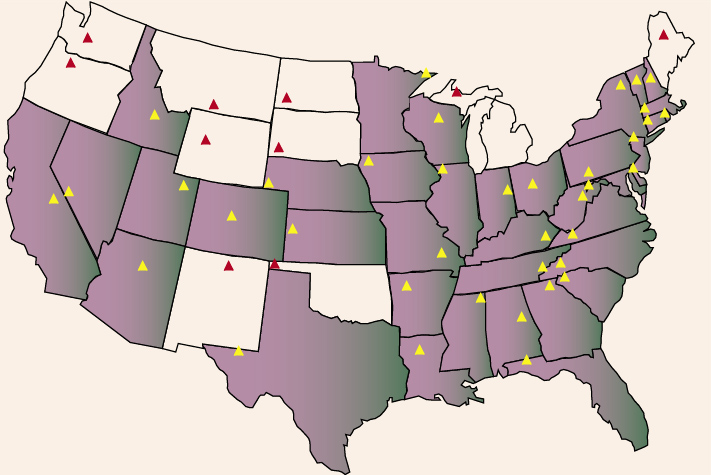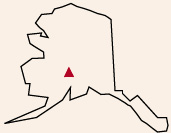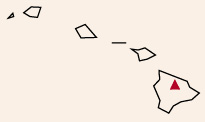 Fifty State Summits: Guide with Maps to State Highpoints by Paul L. Zumwalt, Jack Grauer Publisher, 8th Edition, 2002.
High Point Adventures: A pocket Guide to the 50 State Highpoints by Charlie and Diane Winger, Sequoia Publishing, Inc., 1st Edition, 1999.
Highpoints of the United States: A Guide to the Fifty State Summits by Don W. Holmes, The University of Utah Press, 2nd Edition, 2000.