Major League Baseball Parks
When the Tigers won the World Series in 1984 I became an avid baseball fan and decided that a fun life long goal would be to visit all of the active major league baseball stadiums. Granted, the list of active ballparks is ever-changing as teams get new stadiums and different corporations buy out the names, so the main classification for my goal is to see each major league team in their "current" home stadium (as you'll see, many on my list are dated).
Counter: 18/30 (visited parks are bold)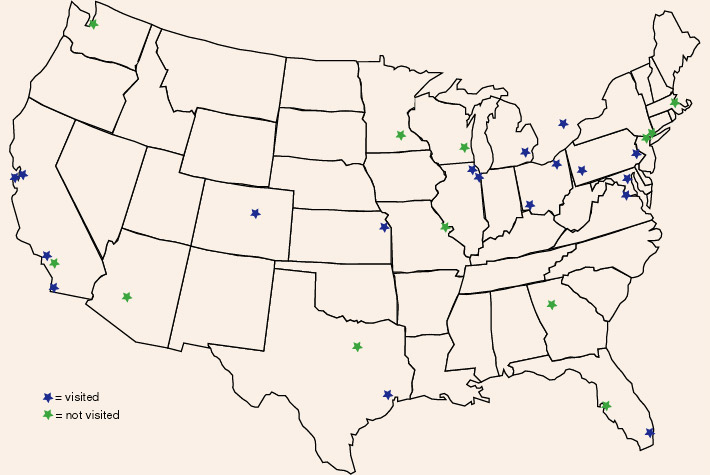 All Stadium names referenced on the map reflect status as of September 2007.